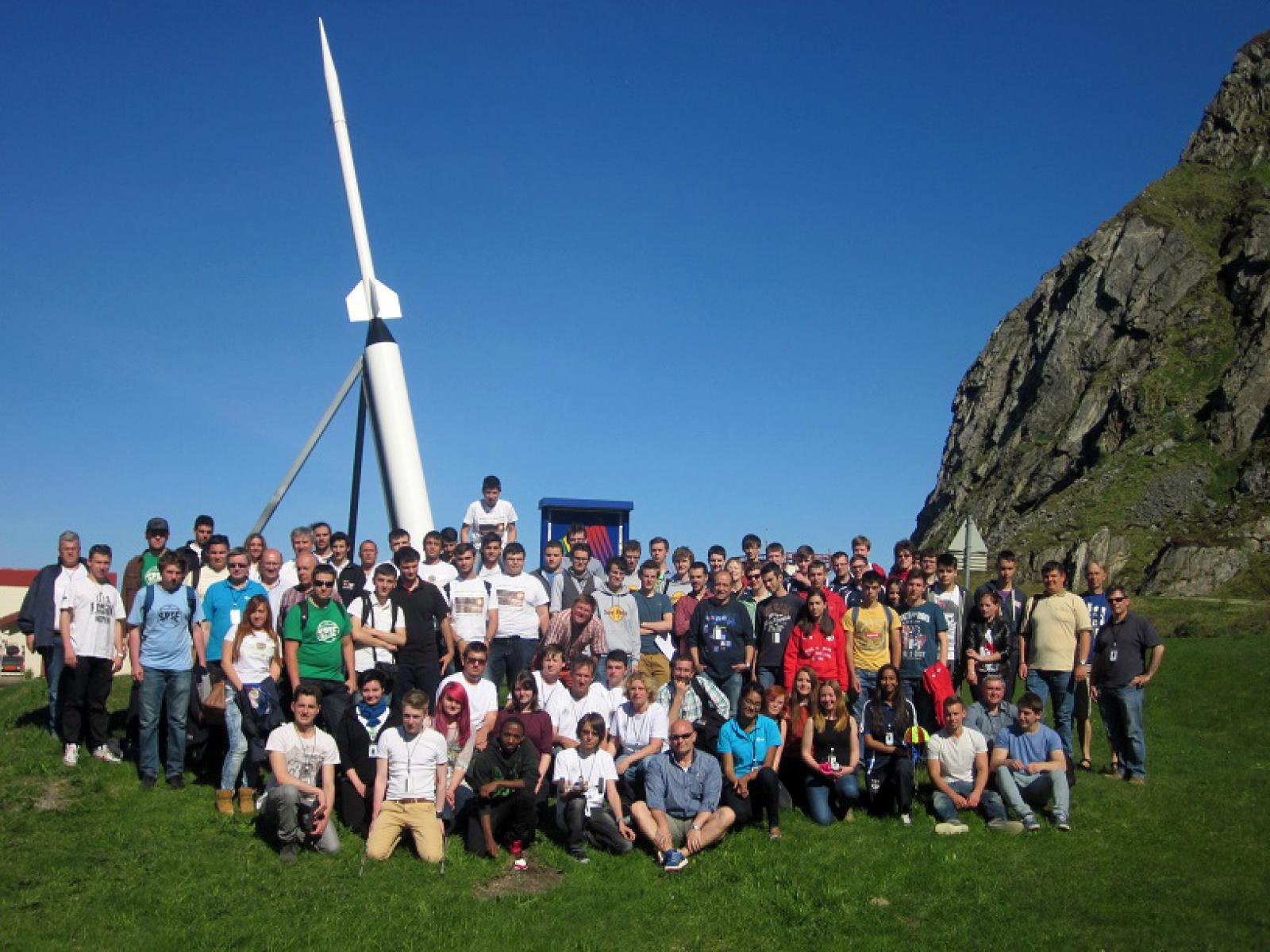 ESA Education Office announced finalists for the 2015 European CanSat Competition, which will take place in Portugal from 25 to 28 June 2015. Czech team GirlsSAT 2015 from the Secondary Technical School of Electrotechnical Engineering in Prague will launch their satellite with IQRF wireless technology.
CanSats are small 'satellites' that contain all the necessary subsystems found in a real satellite - such as power and communications – that fit into a 330ml soft-drink can. They do not go into space but are released from a rocket or a balloon at an altitude of about 1 kilometre. On their way back to the ground, CanSats have to perform a certain mission and land safely replica watches uk.
The following teams were selected to build, test, and launch their own CanSat project:
• Alpsatfrom BG/BRG Stainach (Austria) will measure position and height with GPS, acceleration, 3-dimensional positions with different methods, and a camera for Earth observation.
• GirlsSAT 2015 from the Secondary Technical School of Electrotechnical Engineering in Prague (Czech Republic) will demonstrate microgravity while testing a transceiver with automatic data processing and plotting.
• g-Rosetta from the 1st School Laboratory Center of Athens and the 1st Vocational School of Agii Anargiri (Greece) will measure the resistance of air with a free falling capsule that transmits acceleration to the Ground Station in realtime through the CanSat.
• Rosseta-Can from Colegio Retamar, Pozuelo de Alarcon, Madrid (Spain), will compare two descent data sets, the CanSat, and an attached probe named Philae.
• Sky Shepherd from the Istituto Adone Zoli from Atri, Abruzzo (Italy) will detect and measure the variations of solar radiation and air pollution while studying an efficient landing system.
• TechSwarm from V Liceum Ogólnokształcące im. Augusta Witkowskiego in Kraków (Poland), will measure the magnetic field and environmental conditions with full panorama transmitted pictures using a rotating camera.
Each team is comprised of 4 to 10 secondary school students aged 16 years or more, and assisted by a teacher or tutor. The teams will develop their projects and regularly submit Progress Reports to ESA.
ESA's Education Office has been inviting secondary school students to take part in the European CanSat competitions since 2010. The European CanSat competition is part of ESA's initiative to inspire young people in pursuing a career in the STEM (science, technology, engineering and mathematics) fields, with the ultimate goal of ensuring the availability of a highly qualified workforce in the space industry of the future. The competing teams are either winners of national CanSat competitions, or directly selected by ESA.
www.spsejecna.net