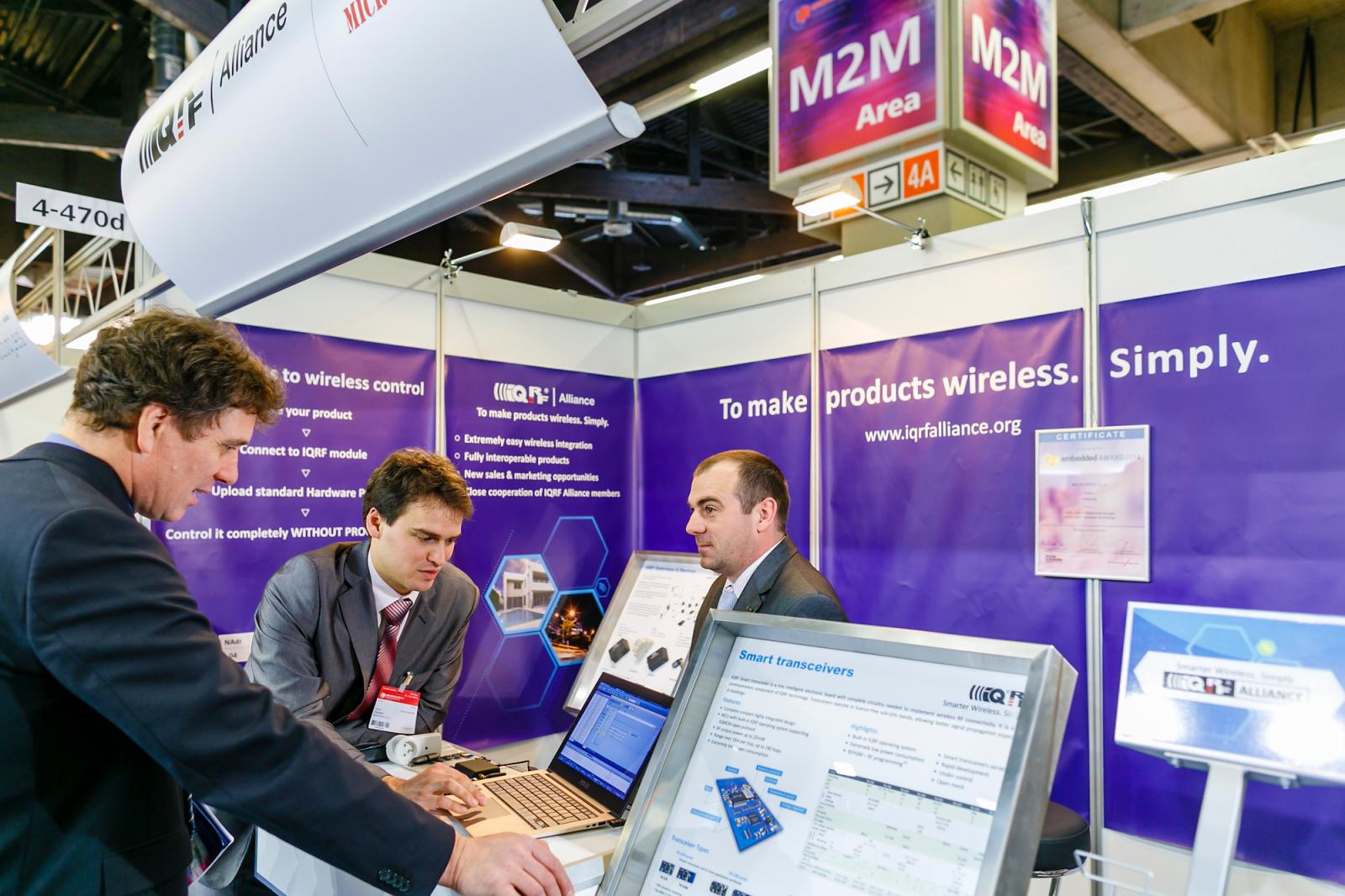 Around 900 international exhibitors and over 26,000 visitors came together for the embedded world Exhibition & Conference in Nuremberg this year. As the world's largest trade fair of its kind, embedded world is a must for everyone concerned with the development, purchasing, procurement and application of embedded technologies. The embedded AWARD 2014 was presented in the software, hardware and tools categories. This award pays tribute to especially innovative products or developments that are unique and future-orientated. IQRF® Direct Peripheral Access (DPA) was awarded the third place in the software category.
IQRF® wireless technology provides complete wireless control for any electronic product. The most exciting feature of the technology is the simplicity of wireless networks deployment. This is enabled thanks to a byte-oriented protocol DPA. Instead of programming, manufacturers thus upload to the smart transceivers hardware profile, ready-to-use DPA protocol interpreter, translating packets into specific peripherals actions. Such data controlled smart transceivers can be quickly deployed in any electronic product via standard interfaces like SPI, UART, I2C, or as a standalone control unit. With IQRF® DPA, every electronic manufacturer can innovate existing product lines or make new ones, by adding wireless connectivity simply, efficiently, without high costs in a matter of weeks.
IQRF Alliance is the exclusive provider of hardware profiles and DPA.