IQRF technology has been awarded at 28th International Trade Show of Lighting Equipment in competition for the best product. IQRF got the first prize in the category "power systems, controls, components, optical systems".
It is the largest exhibition in Poland dedicated to the lighting industry.
Thank you for another significant appreciation of our product and work!
https://lightfair.pl/language/en/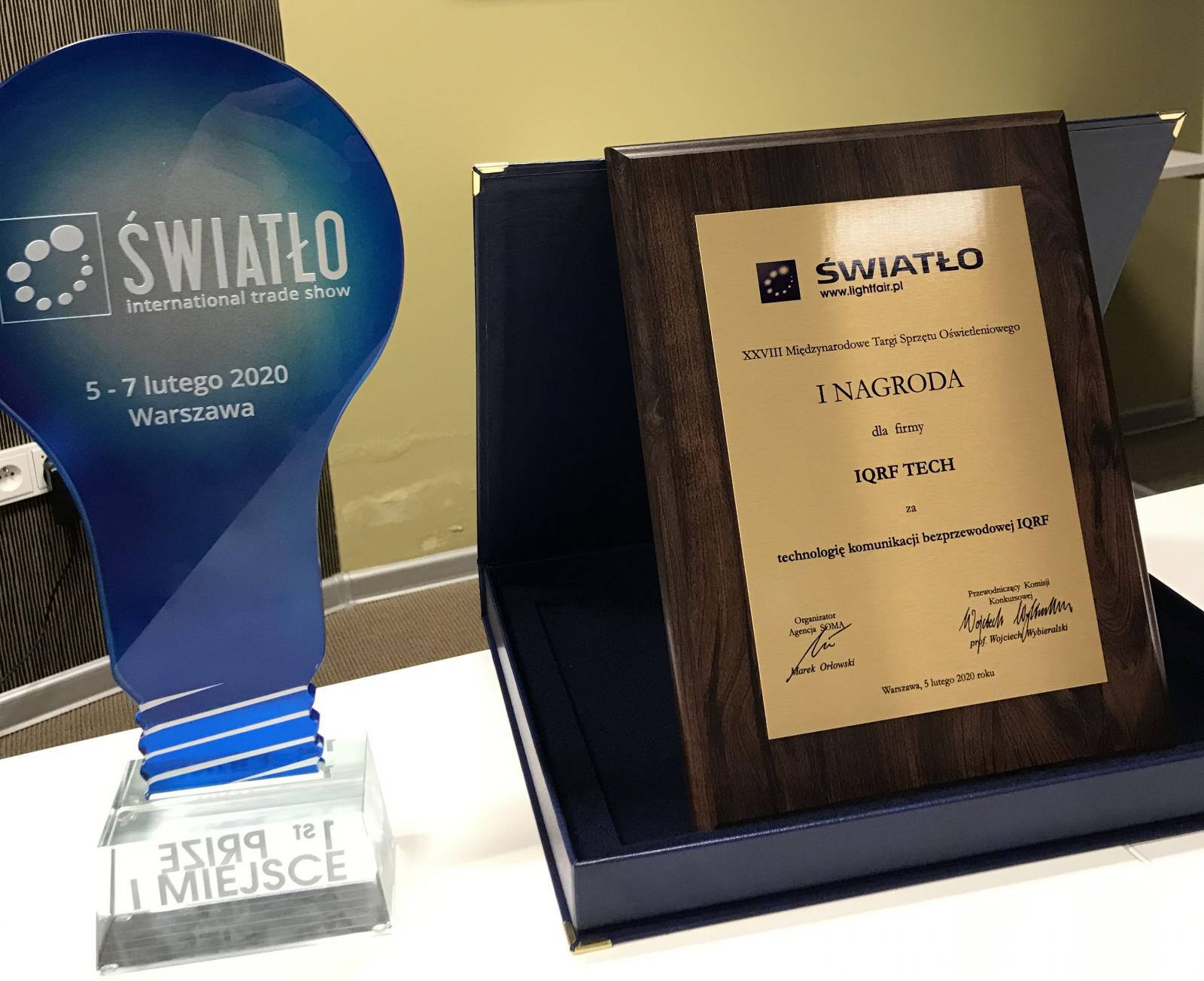 ,